Let's take a closer look at some real bestsellers – not just within our AEC lineup but also on the global market: RAM trucks.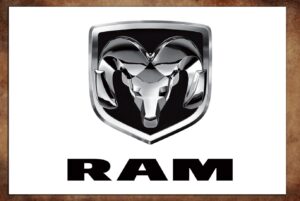 RAM first became an exclusive brand in 2009 when it was separated from Dodge. Although both carmakers still belong together under

Stellantis

' corporate roof and often work together on joint developments, the exclusive truck brand has its own distinct design. Its

recognizable logo features a stylized Ram – the sheep, not the truck.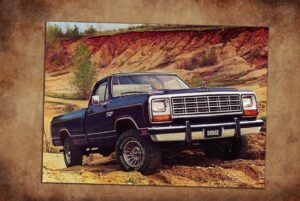 2. Dodge Ram as a model name debuted in 1981 with the successor of the D-Series Dodge trucks. The Ram moniker was chosen to underline the truck's power, capability, and go-anywhere attitude.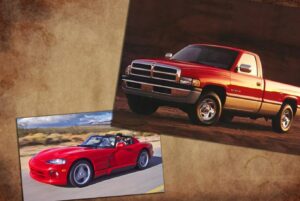 3. The second-generation Ram that came out in 1994 was the first pickup truck to incorporate its own design language that was not oriented on strictly commercial specifications, but rather on marketing and sales positioning. You could really call it the first "lifestyle" truck with design elements shared with other Dodge car models, like the 1991 Dodge Viper.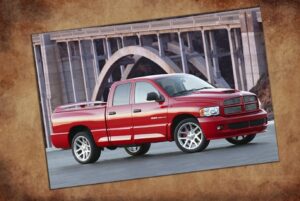 4. Talking about the Dodge Viper, there is one model in RAM's history that can't be left out of this list. We're talking, of course, about the third-gen Dodge RAM SRT-10. Produced between 2004 and 2006, it was the fastest production pickup truck of its time. With an 8.3-liter V10 engine taken straight from the Viper sportscar, it produced 507 horsepower and 712 Nm of torque. With that astonishing powertrain it managed a top speed of 247 km/h (155 mph).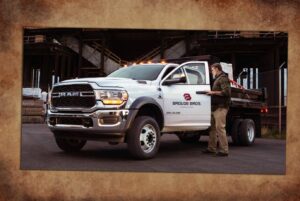 5. All RAM trucks are classified by a numerical system, according to their hauling and towing capabilities. The most popular model is the RAM 1500, followed by heavier duty versions like the 2500, 3500, 4500, and 5500. Their cab and bed size doesn't really differ as most body parts are interchangeable, but they sit on different chassis and axles, bringing the largest models to a commercial-grade, almost semi-truck size.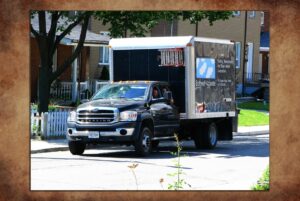 6. The third-gen 4500 and 5500 chassis-cab trucks (trucks without a pickup bed that are ready for aftermarket dump beds, boxes, etc.) were also sold as the Sterling Bullett. Although visibly a RAM, they came with different emblems and an exclusive front fascia.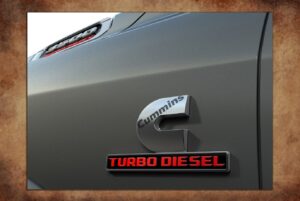 7. Especially in the United States, many heavy-duty pickup drivers swear by Diesel engines. RAM is no different. What is different to other brands, however, is the fact that RAM is the only pickup brand that offers a third-party engine, the 6.7L Cummins Diesel, to be precise. The partnership between Dodge/RAM and Cummins has been going on for decades.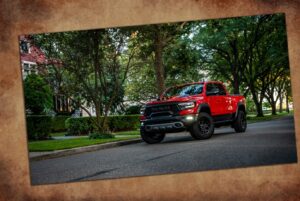 8. The current fifth-gen RAM 1500 TRX is the fastest accelerating and most powerful pickup truck in the world. With a supercharged 6.2-liter Hellcat V8, it pumps out 712 horsepower and 881 Nm of torque, making the 0-100 km/h sprint in just 4.5 seconds – that's sportscar territory. However, due to its top speed of 160 km/h (190 optional), the '04 Dodge RAM SRT is still faster in a straight line.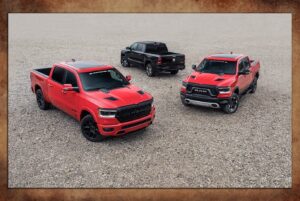 9. The RAM 1500 is the best-selling full-size pickup truck in Europe. Within Europe's general pickup truck market, it is second only to Ford's mid-size Ranger.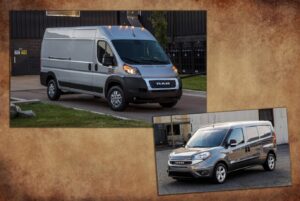 10. In some markets like North America, different Stellantis products are marketed as RAM trucks, such as the RAM ProMaster and ProMaster City, which are based on the European Fiat Ducato and Doblò models. There are other examples too, like the South American RAM 700 and 1000, based on the Fiat Strada and Toro small pickups. 
Interested in getting one of these amazing trucks for yourself? Check out our entire RAM lineup or find a dealer near you to see them up close and in person.