A big part of our business is selling cars and parts all over the world. But how do they reach their destinations? And how can we ensure that all components are in the right place at the right time? The key to all of this and more is Supply Chain Management. Find out more about it now and join our vehicles along their way to the customer. 
As an automotive solutions provider, we offer a 360-degree service approach, catering to the different needs of manufacturers, service providers, and dealers, as well as end customers. This includes everything from product planning, demand planning to aftersales management and all things in between (find some more insights in this blog post ). As you can probably imagine, many of these activities involve supplying and delivering parts and accessories, different kinds of services, or entire automobiles to wherever they are needed. These processes need to be managed in a fast, most reliable, and efficient way. 
In this mini series, we'll take a look at our Supply Chain Management, divided into three parts: 
1. We follow our vehicles all the way from the factory floor to the customers' door. 
2. We take a look at the complex logistics of parts that are needed just in time. 
3. We shine a light on a special software solution that supports us along the way. 
Part 1: Vehicle supply chain – from factory to doorstep 
Now, what does the delivery route of a car look like, that is sold thousands and thousands of miles away from its production site? In the case of our Dodge & RAM vehicles, for example, the voyage starts at the production plants in North America – or does it? Technically yes, but only after an order is placed by one of our almost 150  AEC dealerships and is processed by our production planning team. Their work is crucial. It makes the buying process as efficient as possible by enabling the manufacturer to produce our units with the required specifications in bulk. This saves time, energy, and money. Furthermore, it comes with the benefit that a large volume of vehicles can leave the factories simultaneously.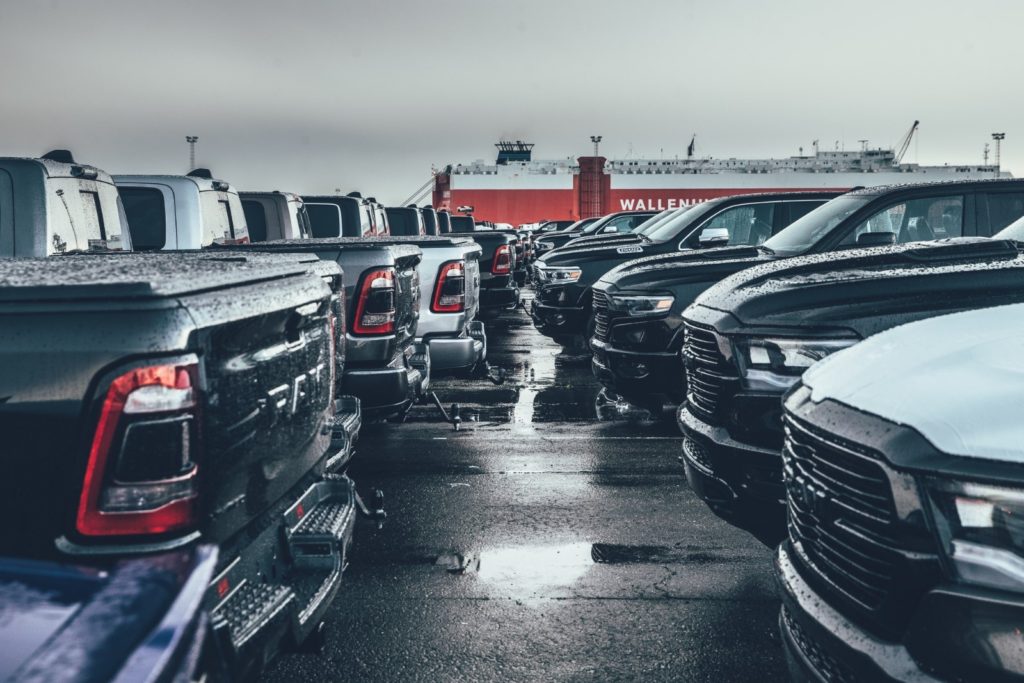 This is the perfect starting point to explain the virtues of Supply Chain Management and how it interacts with warehousing and logistics. Placing the vehicles from our example on a freight train starting in Central Michigan, or Ontario, Canada to ports like Boston, or Baltimore on the US East coast is much more efficient than arranging many single transports carrying only a few cars at a time. Our cars start their journey to the old world at the dock by being driven onto RoRo Carriers – huge boats with countless covered parking decks. RoRo stands for "Roll On, Roll Off," meaning that they embark and disembark on their own wheels instead of using containers that would have a much larger space consumption. After the vessel reaches the port of Antwerp, the cars are unloaded. AEC strives to plan Atlantic crossing on the most direct ships, to make up for unpredictable weather, especially in the winter months. The Supply Chain now continues on the European side. Now the cars are stored in a lot, waiting for further processing.  
Following a precisely planned schedule, the vehicles are treated in our AEC Vehicle Processing Center (VPC) located at the Antwerp port. This is where the magic happens. All technical conversions are executed here. Our mechanics work along the guidelines developed by our Homologation and R&D experts, adapting lights, exhaust systems, security features, vehicle software, and countless other details to comply with European standards. Any additional options, such as fuel conversions or accessories are fitted here as well. 
Did you know that in our VPC, we use the largest underbody coating facility outside of OEM premises? The reason behind that is simple: We apply the coating to every AEC vehicle. To achieve an OEM quality standard, you need OEM tools – this is what we use. 
Now you might be wondering, where in this strictly technical scenario does Supply Chain Management come in? The answer is simple: At every step and at any time. A simple example? Every AEC car gets a dedicated European navigation software. Of course, to install it, we don't need a lift or any workshop facility. Since our navigation specialists know the exact schedule of every single unit, the short waiting times, where the cars sit in storage, are consequently used for software installation. Any unscheduled incidents at this stage would hold up further processing, so every step along the way must function like a well-oiled machine. Also, the materials necessary for the conversions need to be brought to our VPC. It would be a waste of time and space to keep a huge stock of tow hooks, or LPG tanks in our buildings. Nevertheless, a constant supply is needed. We will find out more about the world of AEC parts solutions in the next post of this mini series.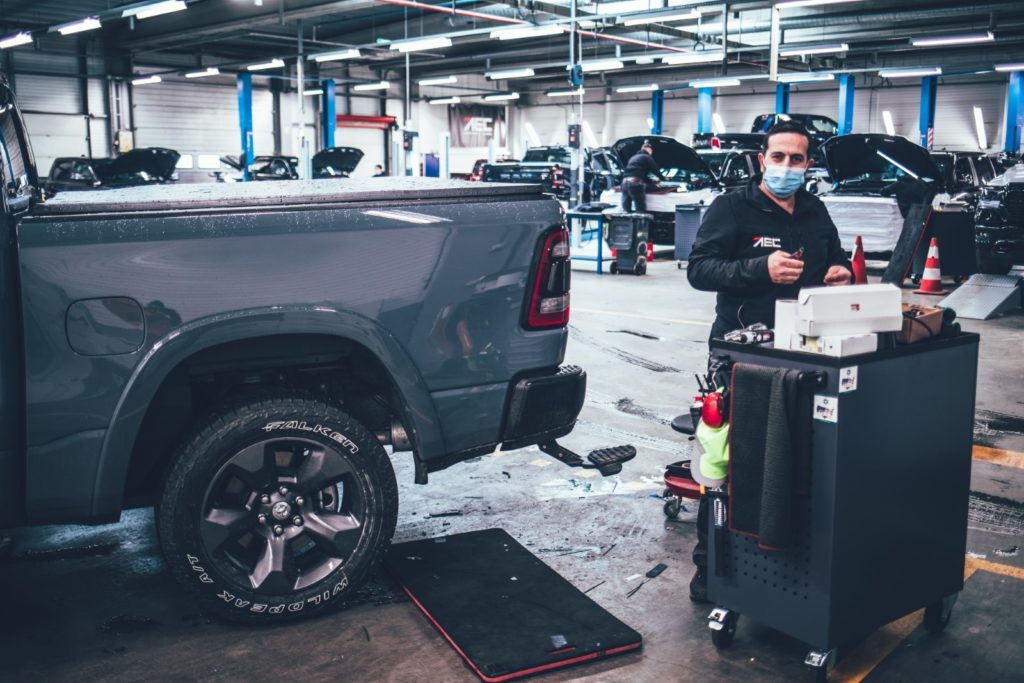 As one of the last steps, every vehicle is checked for possible damages again that could have occurred along its long journey. Afterward, we apply some AEC branded transport protection. 
Now that our cars are ready for delivery, they leave the VPC in a precisely pre-fabricated spotless order. This is crucial because it is the order in which they are ultimately loaded on transport trucks that can carry up to nine vehicles at a time. We've been working exclusively with a selection of trusted trucking companies that we know very well, creating a reliable and fine-tuned process and stable partnerships over the years. Other units, for far-away markets, are sent out by ship – sometimes again in bulk. We know exactly when every unit of every order will be ready, so they can schedule the delivery accordingly. It wouldn't make much sense really, if we'd put cars that go to Poland and others that go to Portugal on the same transport, would it? This is why even the routes to our dealerships are carefully planned ahead by our logistics colleagues.  
After our dealers received the cars, the final stage is a pre-delivery inspection. Protective material is taken off and we make sure that everything is perfect. After that, the customers can finally pick up their shiny new cars in the showroom and enjoy the reassuring feeling that they were brought to the dealership with the extra amount of care and expertise that AEC offers.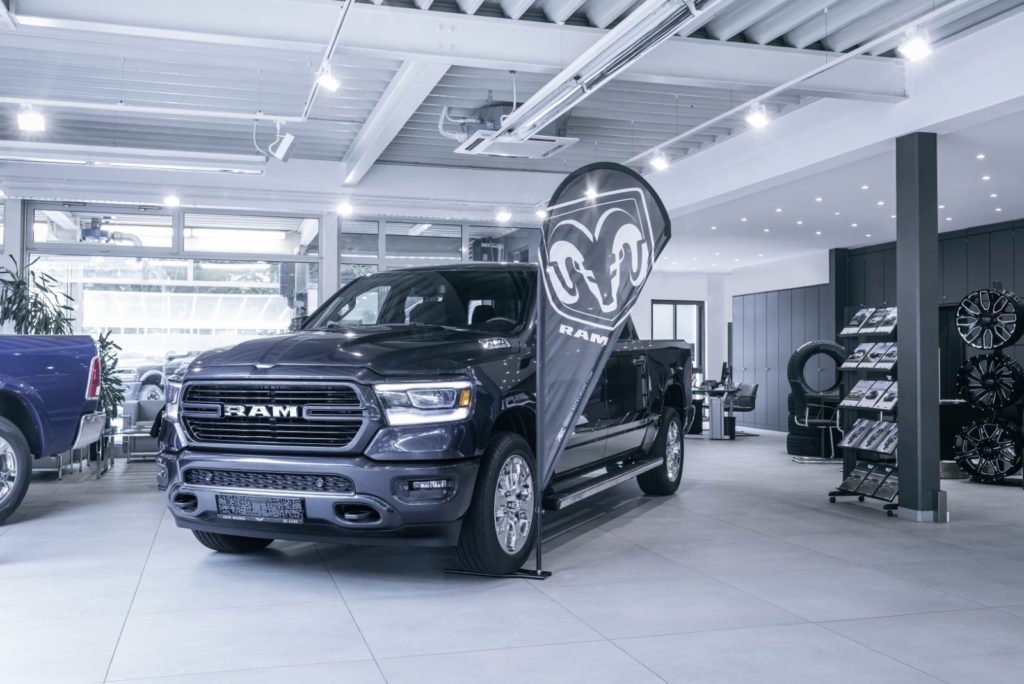 Make sure to stay tuned for part two of our mini series about Supply Chain Management, and learn everything about modern parts solutions, and the superbrain behind it all.