Like so many other industries, the automotive industry is constantly evolving. One of the biggest challenges we currently face is merging EV design and classic automotive models and brands, while ensuring the best possible experience for the end customers.  
With electric vehicles being a core element of our business strategy here at AEC, we're excited to play an active part in the development of new EV car models. It is our in-depth expertise, based on 25 years in the industry, that enables us to assist OEMs on their way to market. Preparing a new, unprecedented car model is a huge challenge. Relying on your closest allies – expert partners and consumers – can make the difference. 
The first EV unit that we sold last year was soon followed by countless electric cars in different markets. On the R&D side of our business, we expanded our service portfolio along with the size of our teams to cater to the needs of upcoming EV homologations. As part of this transformation process, and as part of our mission to provide global mobility solutions, we at AEC are constantly interacting with our partners in the automotive industry. Our engineers and tech experts collaborate with OEMs to facilitate homologation procedures, and our product planning colleagues find the right configurations for sales in foreign markets. What is crucial for registration? Which safety features are required for a specific market? Which options are favored by customers around the globe? Questions like these have been part of our DNA for more than two decades, and our industry partners rely on our input and experience, even when it comes to an entirely new automotive genre. 
It's no secret that electric pickup trucks are currently being introduced to the car world. Promising startups are joined by big industry leaders and the market is very much in motion. One of our most important OEM partners, Stellantis, kicked off this week with exciting news about  "RAM revolution", a new program that will invite customers, consumers, drivers, and other people who earn a living with their trucks, to participate in the development of the electric RAM truck by providing their feedback. This fresh approach is still more of a novelty in the automotive field, but we see it as a testament to the active transformation of this rather traditional industry.  
 
"As an innovator in mobility solutions, we of course are really excited to be part of the industry transformation and e-revolution. The RAM revolution program is a perfect example of including the community and their in-depth, everyday product experience as an integral part of the development process. As Stellantis' largest Dodge & RAM importer, we can't wait to work with our partners to ensure that customers get the best possible experience with the electric versions of these beloved and iconic cars." 
said John R.F. Muratori, COO at AEC.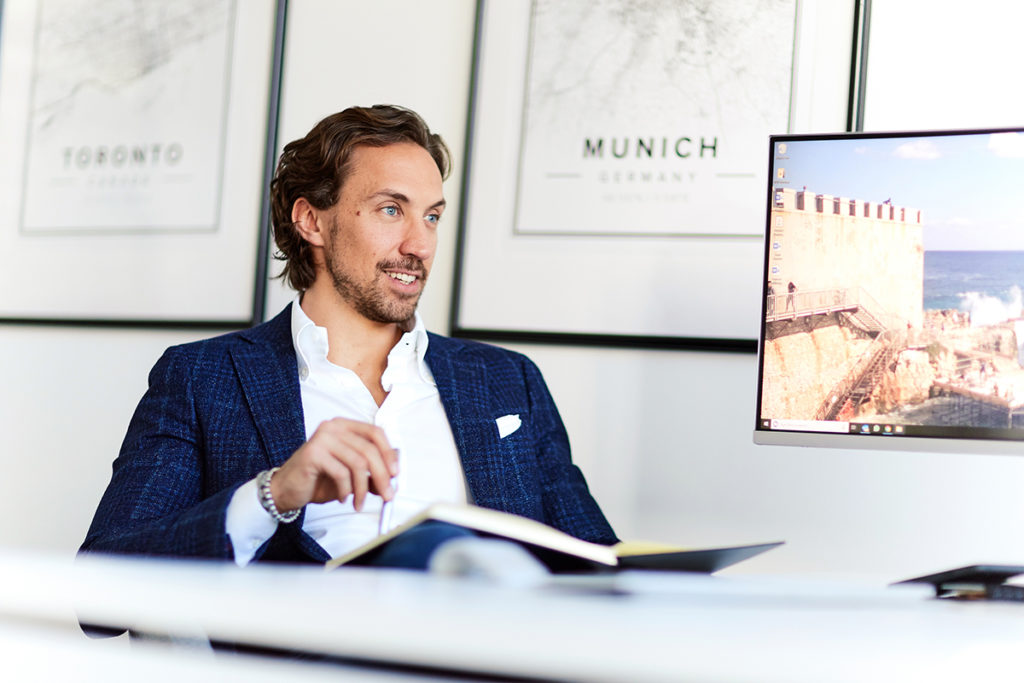 For us at AEC, adaptability has been and is one of our major values, and open dialogue with all our partners, stakeholders and end-customers is key. So, in times of disruption and change, we thrive and follow our passion to find better ways, come up with innovative ideas and solutions and jump at opportunities. Full-size pickup trucks have been a bestseller for many decades, and today more than ever there is a huge target group that ranges from private owners to professionals that rely on their truck to make a living every single day. Imagine that you had to redevelop a product that is super popular, exciting, and versatile, and at the same time is a precision tool that functions as a backbone of business around the world. That certainly is not an easy task! 
"We tackle the challenges that surround the electrification of existing high-volume models. Compared to startup companies that start with empty canvases, or exclusive cars that will never reach large-series production, there is a great deal more to consider when you actively contribute to the future development of some of the most sold vehicles in the world. Challenges like these are the fuel to our can-do spirit and drive our goal of distributing more and more EVs," John continued. 
By adapting existing vehicles to every possible target market, we have been taking part in that continuous development for years, but with the e-revolution taking full speed, it is important to adapt fast and develop an entirely different, agile mindset. EVs may not require any work in emissions compliance or fuel conversions but think about all the different types of power grids around the world that EVs need to function with, and the many other things that will require extra attention and adaption. There is lots to do, and we're excited to embrace those new challenges here at AEC, today, tomorrow and beyond. 
Have you already contributed to the RAM Revolution program? Let us know in the comments or on our LinkedIn page.