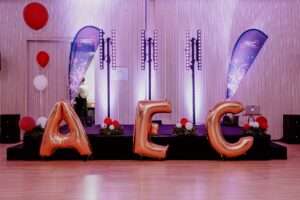 After 26 years in the game, a lot of things have changed at AEC, but one thing has stayed the same: our amazing team. When CEO Andrew Pilsworth first founded AEC back in 1996, he started the company with nothing more than a couple hundred dollars, a personal set of values, a handful of  connections, and a passion for finding better ways. Since then, AEC has grown and evolved, but our team has remained committed to that passion through the years. And without our team, there's no way we would be where we are today, a Best Managed Company with 200+ employees and offices across the globe.  
Reaching 25+ years is a big accomplishment for any company, especially for one involved in the automotive industry, which has faced a ton of setbacks and has had to embrace many changes in the past two decades. Even more inspiring, though, is the fact that our team has been able to push forward and face these challenges head-on, and do it all while living out our values. So to celebrate not only 25+ years of AEC but also our incredible colleagues, we knew we had to do something big…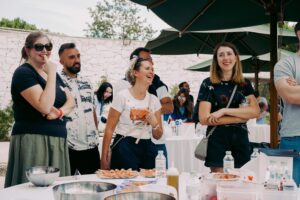 And after more than a year in the making and two pandemic-related delays later, we did it! Last week, we brought the entire AEC team together for our biggest team event ever in Girona, Spain. That's no easy feat: the 150+ colleagues who attended come from different countries, time zones, and even continents, but we knew we wanted everyone on board as we celebrated AEC's, and really our team's, success.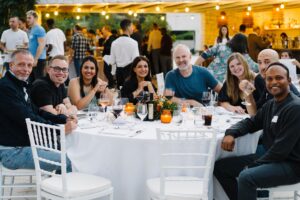 Over four days, our international team came together and took full advantage of being in the same place at the same time. Through team breakfasts and sessions, group activities, an unforgettable gala evening, and simply taking the time to go for a walk or lounge by the pool together, we were able to spend time together in the same place, get to know each other on a more personal level, discuss challenges and opportunities, solve issues, exchange ideas, share our favorite AEC memories and make fresh ones, and develop our team bond, which is so crucial to AEC's continued growth and success.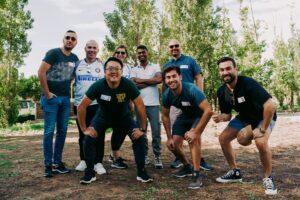 For us at AEC, the way we do things matters. When our CEO, Andrew Pilsworth, first started the business in 1996, he knew that he wanted to do things the right way, and that meant leading AEC according to his own personal values: adaptability, growth, kindness, leadership, professionalism, and reliability. The team he's built at AEC in the last 26 years reflects those values, and making sure we live these out in our professional lives is what has propelled AEC to such success. So this team event wasn't just a reason to celebrate, or a way to show appreciation for all of the colleagues along the way who have helped AEC get to where it is today – it was a way for us to come together, bond over our shared values, and leave #StrongerTogether, as one team committed to finding better ways. And we sure did!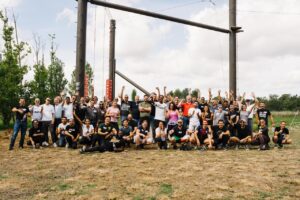 Read more about the importance of team building activities and events and why they are so relevant to any organization's success here.