Reliability is not only one of our AEC values, but also the key to every Supply Chain operation in any industry. It's all about tracking the status and timing of any item – no matter its size. In the automotive industry, this can be quite challenging at times. Here's our solution. 
As you may know, AEC is an automotive solutions company. We connect manufacturers with customers all around the world. We handle anything from large stocks of vehicles – no matter the size – to the tiniest spare part. More than 170 professionals here at AEC help us to accomplish that by applying their expertise to every single step in the process. When you move and sell thousands of cars and an endless amount of parts, efficiency is crucial. Saving money, time, and resources is not only economical but ecological too. 
Sounds too vague? Okay, let's look at an example! Every frequently driven car needs new brake pads every now and then. They are a typical wear item. They are small, inexpensive, and used in every workshop every day. Many of our retail partners are located in Europe, and many of them sell American vehicles. So naturally, it makes sense for us to keep a large stock of brake pads in our storage facilities, instead of ordering single sets from the US every day. So far, that's not rocket science, although proper stock keeping of the stored items is crucial for efficient warehousing. Too many stockpiles on the shelves are bad, running out of material is even worse. Check out our story about that specific topic here:
https://blog.aecsolutions.com/a-million-parts-piece-by-piece-how-our-supply-chain-works-pt-2/. 
The key is to balance supply and demand with other influences like market prices, shipping times, or occurrences like upcoming recalls that require an instant supply of parts. Not to mention that in times of a global chip shortage, halted productions need to be accounted for as well. Cars are expensive purchases, so their distribution also relies heavily on the global economy and the buyers' behavior, making demand and supply for parts even more complex. 
These factors are unique to the automotive industry and to the solutions we offer. Yet, so far, there was no off-the-shelf software that was satisfactory for our purposes. That brings us to a great example of our can-do spirit. By creating our own exclusive software features, we filled that gap. And thanks to that solution, we can improve the services to our customers, offer quicker and more economical deliveries, and – as common practice at AEC – use our learnings for future challenges. 
The kind of software we are talking about falls under the category Enterprise Resource Planning (ERP). Just like many other companies from all kinds of industries, we use SAP as a basis and toolkit for our own optimized ERP solution. We modified its existing features, combined them with other tools, and customized them to fit our specific needs. Because of our continuously growing service portfolio, we wanted to keep the whole setup as flexible as possible, so we can easily add new features and components.  
Before this gets too complicated, let's have our Senior Manager Supply Chain (and leading developer of this software solution), Moshe Nachman put it into his own words: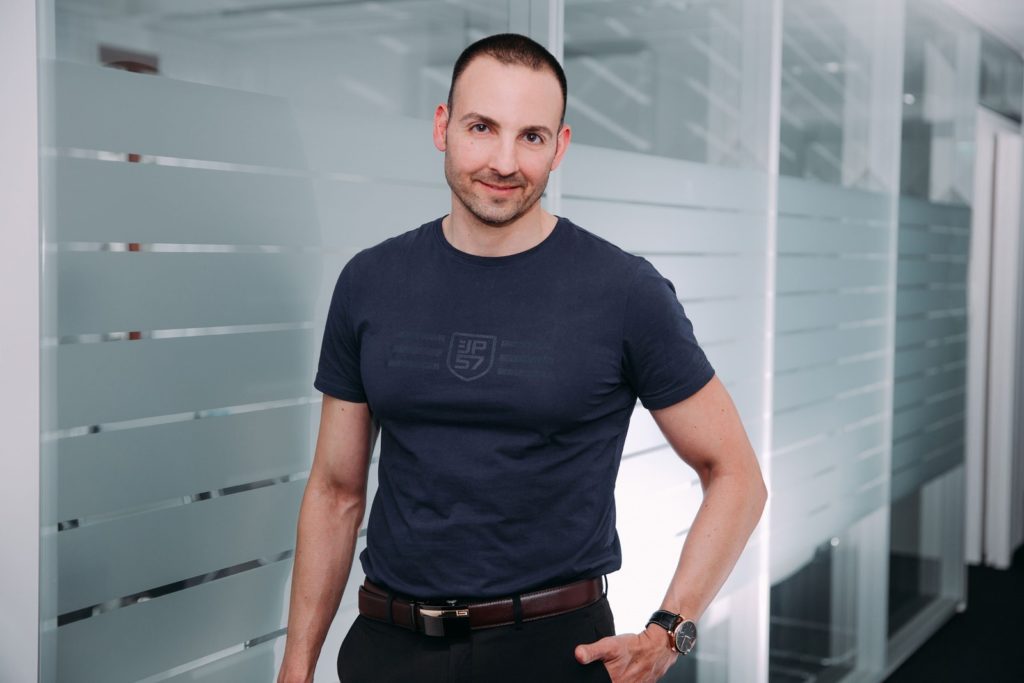 "Our needs are so special in every single point and instance, that taking a rather non-modifiable system and changing it to comply with our needs was the only way to achieve a solution like this. We mapped out core processes in detail and created automation accordingly. The whole system is therefore very adaptable for new projects and future partners as well." 
So what's the benefit of this new solution on a daily basis? 
Let's use another example: A team in our Vehicle Processing Center in Antwerp needs a specific part from our nearby warehouses. A regular software would enable them to place the order, and if all goes well, the part would arrive soon after. Maybe they can also see how many of the specific parts are still in stock, but that's pretty much it. 
We can do it better. To omit any possible mistakes or hindrances between order and delivery (like in packaging, distribution, transport…), we added waypoints to our ordering system that we can monitor in real time and can also add new ones as necessary (for example if a specific method of transport is needed). Live data helps us predict what happens along the way and enables us to improve and optimize every step along the way.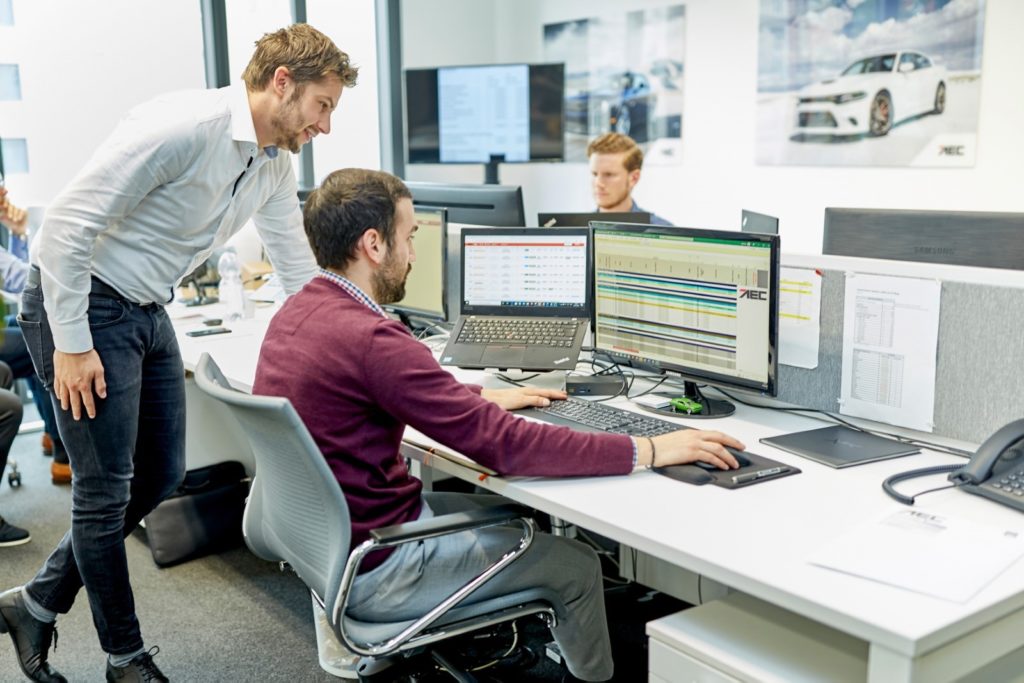 So, what do our expert colleagues and daily users have to say of the new software solution: 
"Our new inventory management system makes it easy to do transfers, from the depots to our warehouse for example, and provides all the data needed to analyze items, history, and strategy, and this is just the tip of the iceberg." 
Luc Nielandt, AEC Warehouse Specialist, Antwerp 
"It's a more efficient way to handle the processes and much easier to access historical data. Having most data collected in one place means less time spent on searching or requesting it within the organization. With everything logged, we can quickly pull valuable info to deal with daily tasks and improve processes." 
Martin Nepstadt, AEC Parts Supply Chain Specialist, Munich 
"I am very happy with our new system. It is making it easier for us to handle our daily tasks such as quotes for customers, placing orders, and checking stock. The most useful thing is that we have all the activities centralized in one system and that has freed us from manual work." 
Sara Soudassi, AEC Parts & Accessories Specialist, Munich 
"The new software environment offers great possibilities in terms of business intelligence, collaboration, process optimization, and automatization and sets us up very well for continuous growth and improvement in the future." 
Adrian Rüger, Supervisor Parts and Accessories 
To sum it up: Great modern and scalable supply chain management doesn't happen by accident and certainly does not appear overnight. A lot of investment, expertise and knowledge is needed, to keep a large company and its retail network with lots of demand for the most diverse items running like a clockwork. A project like this is also the best proof for our flexible business approach and continuous hunt for even better solutions. If we hit a border somewhere – like subpar software systems – we overcome it by coming up with our own ideas and turn them into scalable solutions. 
Want to take a deep dive into how we manage to bring any quantity of vehicles around the globe to every market, and how important it is for every spare part to be in the right place at the right time? 
Learn more in the other parts of our Supply Chain mini series here: