Do you regularly read business or automotive industry news? Then you've probably been reading about the global chip crisis for months and months now. Today, we want to give you a brief overview of the crisis itself and then look into how we at AEC deal with this situation and embrace opportunities. 
The trigger of the crisis itself is a perfect example of the importance of the balance between supply and demand. Today – obviously – the demand is higher than the supply. The reason for that is straightforward. When COVID first appeared in late 2019, almost the entire tech industry foresaw that production in all areas would have to be reduced due to economic losses and less buying power. Consequently, the production of resources was paused as well. 
When the forecasted loss of buying power didn't come, the stocks of those resources – semi-conductor integrated circuits, to be precise – were quickly depleted and immediately used. No stock surplus could be created and restarting the halted global chip production took and still takes a lot longer than expected. 
Many sectors, including the automotive industry, have been fighting with halted production, employment cuts, and short-time work ever since, despite the growing EV business. 
As always, high demand with low supply leads to prices on the rise. Even though most manufacturers tried to avoid it, many dealerships started asking for high markups for successful models. Underdogs became more popular, super-cheap sales-boosting leasing and fleet offers were canceled, and the used car market became more important than ever before. Forbes Magazine reports that the average value of a used car has risen by more than 30 percent compared to pre-COVID months in peak times.  
In short: Auto sales will be experiencing difficulties for years to come. 
So how is it possible, that we as an automotive solutions provider and an active partner of the car industry, are still growing and thriving? Of course, as with all cars, our sales numbers of new Dodge and RAM models are only as high or low as the number of vehicles that can be produced, but in times like these, our main accomplishments lie in the diversity of our services.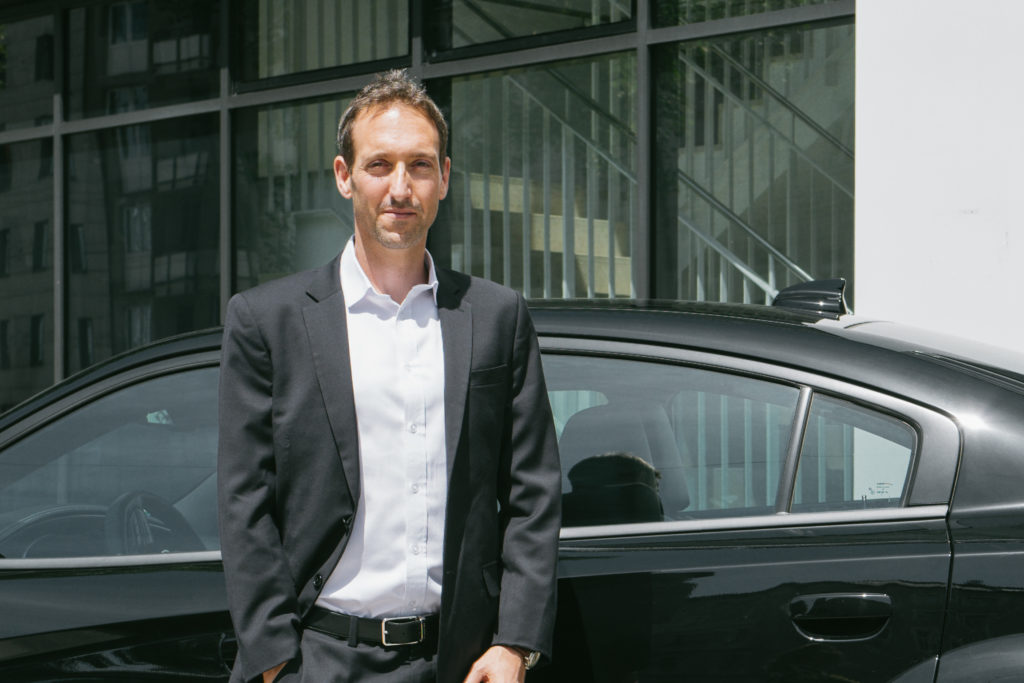 Our International Sales Director Mike Tsesmelis says:  

"The diversity of AEC's business lines across both the industry and different regions gives us the flexibility to shift our focus to wherever the opportunity lies. This, combined with our commitment to growth through investment in strengthening and expanding our team, means we are thriving despite the adversity." 
With supply bottlenecks, it is essential to focus on the existing products and services. The need for vehicles on sale to be on the right market and in the right location is higher than in regular times, so it is no surprise that our fleet teams in Canada and Italy are busier than ever. Our vast sales network and quick working processes combined with years of expertise enable us to cater to any possible demand for vehicles – no matter the size or the place. We take existing stock – new and used – from saturated markets and move them to locations where they are needed – either in bulk or in the form of micro-portfolios delivered to specialty dealerships. Our expertise has been growing for more than 25 years, so that we can offer the best solutions to dealers and their end customers, even when times are tough. 
Other parts of our company aren't affected by the chip crisis at all – on the contrary even. More used cars on the street demand more spare parts. AEC's Parts and Accessories Department, along with our Supply Chain Team, has got it covered. Delayed market entries lead to high costs for OEMs, so it comes naturally that small-scale options are considered for some markets. The need for vehicle or parts homologation keeps growing. How do we at AEC prepare for that? As always since 1996: We jump at opportunities, we keep diversifying our portfolio and we deliver the best possible solutions!