It's been almost six months since we gathered in Girona, Spain to celebrate 26 years of AEC! It was one of the most important highlights of last year for our team and we wanted to look back on the great times we had together. 150+ colleagues took part in the 4-day get-together travelling there not only from different countries but even continents to enjoy and celebrate AEC's, and really our team's, success. Team building challenges, a cooking class, golfing, bike tours, an anniversary dinner, and many more activities were taking place, bringing the team closer together than ever before.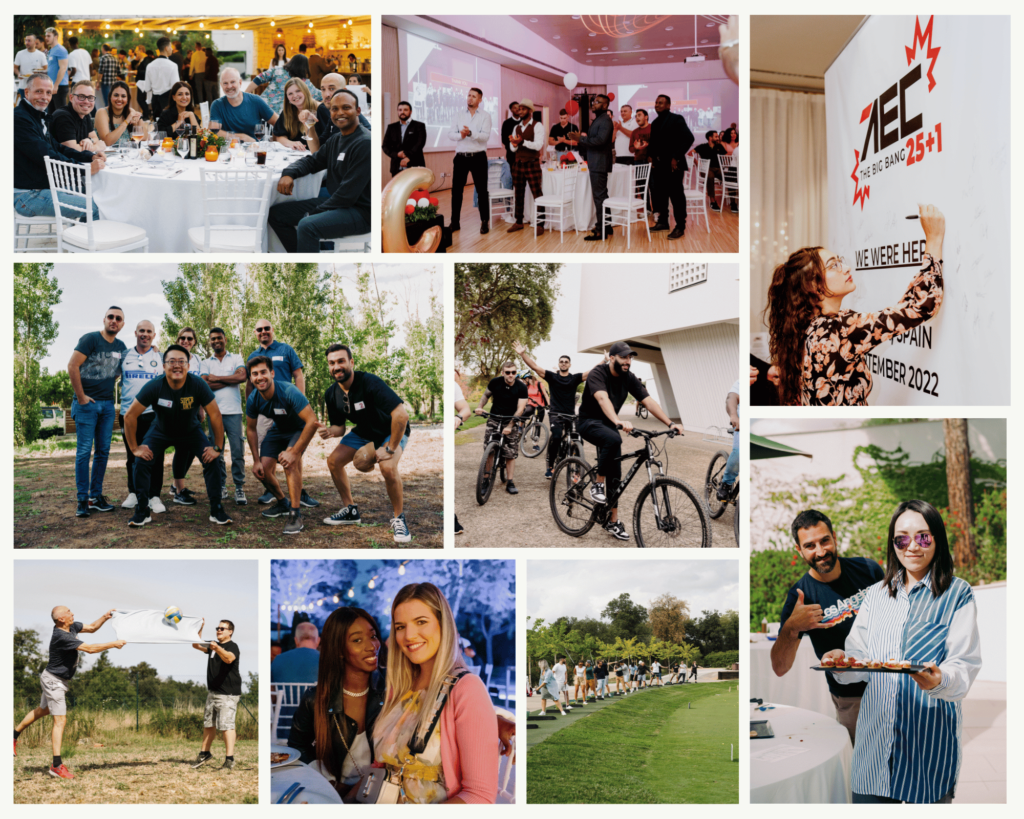 Curious to know why team building plays such an important role for us at AEC? Read more about how getting our teams together helps us achieve our goals in another AEC Blog post on Team Building and Why It Works. #StrongerTogether
Interested in joining a growing global company with many exciting opportunities? Check out our open jobs in our four international offices.