Happy Administrative Professionals' Day! Top 10 Efficiency Tips From a Real Pro
Today, we acknowledge and celebrate our colleagues working in admin roles, who all make our jobs a little bit easier. We appreciate our colleagues' support and are thankful for their incredible assistance at work. Working in admin is not an easy job: it requires excellent time management, efficiency, and people skills. To mark Administrative Professionals' Day, we sat down with Yvonne Meyen, our Office Manager in Munich, who shared her best tips with us on how to be most efficient at work, whatever your role.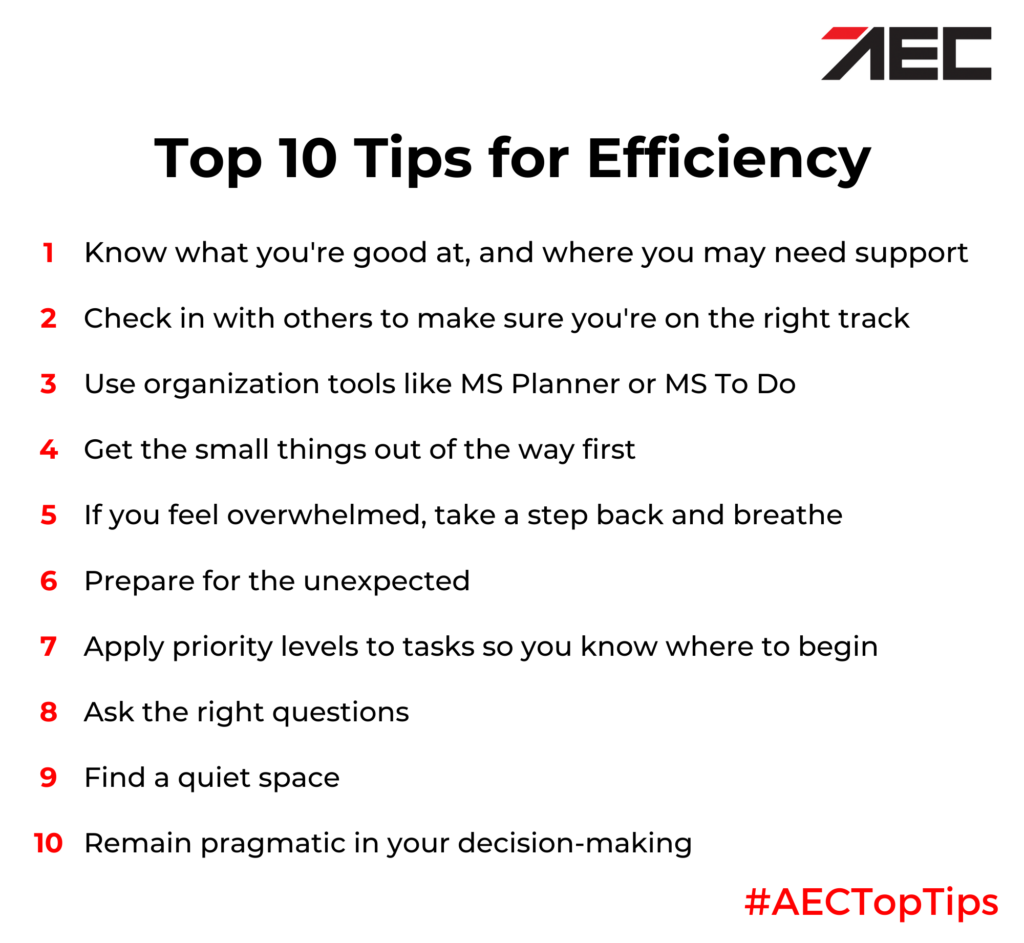 As Office Manager, you are responsible for keeping everything (and everyone!) running smoothly and efficiently. How would you describe workplace efficiency?
In my opinion, efficiency means applying available resources usefully. If there are specific tasks in a team that someone can do much faster than I, then this person should do them. As a result, I can focus on other tasks that I'm better at. Additionally, remember to ask someone for their opinion to avoid overlooking something important.
How do you stick to a consistent schedule to get things done?
Honestly, some days not at all! I go home, have been busy all day, and still haven't gotten anything done from my list. Every day I look at my list or planner and try to get the things done that are important today. It's all about listening to the current task, getting the little things done right away, and "filtering" the rest.
Furthermore, it's important to be aware that you can't handle everything in one day, and you have to be okay with that. You can't keep taking the work home and thinking about it all the time. Of course, when I get home, if I think of something I absolutely have to do, then I write myself a reminder for the next day.
What tools do you use to stay on track with your deadlines?
At work, I use Microsoft Planner. It works very well when multiple people work on the same topics and have to cover for each other. Privately, I use the reminder feature on my calendar (for things that only affect me) or the Microsoft To-Do app (for items that affect my partner and me) to keep things on track.
Do you have any advice when faced with what seems like an overwhelming amount of tasks?
I try to prioritize the different topics. Sometimes I need a sense of success and work through many small/simple issues in a short period of time, so I can see the list getting shorter again. Experience has also taught me to plan a buffer for unexpected things.
How do you manage external requests from others?
It's important to be pragmatic, which includes setting a suitable "filter" when someone wants me to get something done. Urgent to someone else doesn't immediately mean it's a high priority for me, so I try to balance everyone's priorities with my own. Since we are a team, I can also pass on issues to my colleagues.
It's also helpful to ask follow-up questions, such as "When do you need this by?" or detailed questions to better understand the context or define the task. Additionally, I'm trying to schedule topics where I need silence and concentration for the morning or evening hours when fewer colleagues are in the office.
In your daily work-life, you have to deal with many unexpected events. What helps you stay calm on stressful days?
I try and remember a few things:
1. This job doesn't always go exactly to plan – but that's the role. You have to like it!
2. The issues that colleagues come to me with are usually easy for me, and I can be a significant support for them with a bit of effort for me.
3. Sometimes, I do get a bit overwhelmed, then I take a little break and a deep breath. Afterwards, I feel better and have a new perspective on things.
Thanks for the tips, Yvonne! Interested in some of the other roles our employees at AEC perform? Read about some of the lesser-known jobs at AEC in our latest series, What's That You're Doing?
Tags:WeAreAEC AEC Peopl