With each year come unexpected challenges and thrilling adventures – and there's no better way to tackle 2023 than with a new-and-improved 2023 RAM truck by your side. Today, we announced our impressive 2023 lineup of RAM vehicles, featuring AEC's biggest variety of trucks yet from treasured favorites to updated classics and specialty models only available in limited batches. Let's take a closer look at AEC's expanded product range and which models you'll be able to try out as soon as May 2023.  
AEC RAM 1500 DT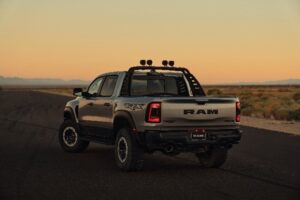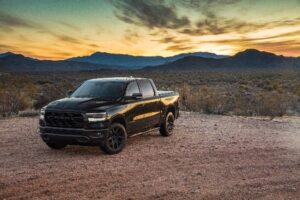 The RAM 1500 DT is back in its fifth generation with its largest selection of trim choices and price classes than ever before. Building on the model's popularity in 2022, this year's lineup will again include the full range, from the entry-level Big Horn to the top-of-the-line TRX and everything in between: the jack-of-all-trades Laramie, offroad-savvy Rebel, and luxury trims Longhorn and Limited.  
As with any model year refresh, the 2023 models are all fully equipped with updated packages and new features. The all-new 12-Inch Digital Information Cluster, LED Trailer Hitch Lamp, and Selec-Speed Control contribute to a stylish, modern look while offering a higher level of customization than in previous years.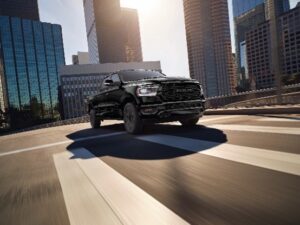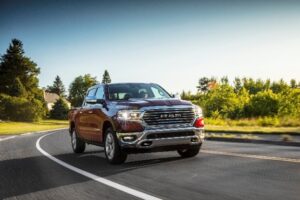 Plus, thanks to AEC you can now finally use the RAM's power outlet, right here in Europe. AEC's 2023 RAM DT comes geared with our all-new, AEC-exclusive RamBox 220V conversion. Using our power outlet conversion to 220V and SCHUKO, you can actually power tools and appliances wherever you are in Europe, directly from your RAM.

Special Edition Models
Everyone loves a classic, but one of the things we love most about RAM trucks is that they're not like every other car, whether you're thinking in terms of performance, range, size, you name it. AEC's 2023 limited-availability special edition RAM trucks are perfect if you're looking for something extra special that you can't get anywhere else. Alongside the standard models, AEC will be offering the TRX Havoc, the Limited Red Edition, the Limited Elite, the Laramie GT, the Rebel GT, and the Big Horn Built-To-Serve, all in extremely limited quantities in Europe.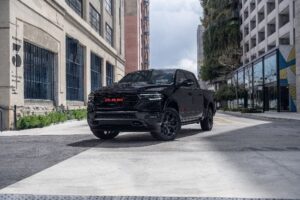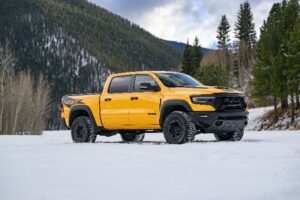 These models are meant to be noticed with specialized custom and stitching and specific enhancements available only on that model. Looking for even more luxury? The Limited Elite has your back with extra-special styling and materials, like quilted leather, a suede headliner, or a jeweled rotary shift. If you love RAM trucks because they're all you need to have an adrenaline-fueled weekend outside, the Laramie and Rebel GT's enhanced sporty attributes, like steering wheel-mounted paddle shifters and a custom GT-branded leather seating trim, may be more your style.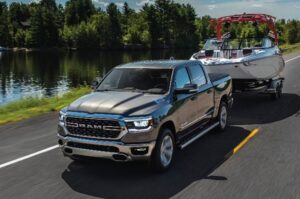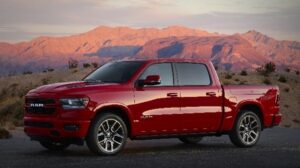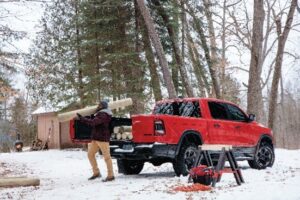 If you're really looking for something special, look no further than the RAM 1500 TRX Havoc Edition. With the Havoc, RAM lovers have the chance to create their very own RAM 1500 TRX. This model's production is extremely limited due to the exclusivity of its 702 hp 6.2-liter HEMI® V-8 engine, but that's not all: this rare edition includes a unique combination of technology, graphics, performance, and exterior appearance for an incomparable ride.  
Now or Never: AEC RAM 1500 DS Classic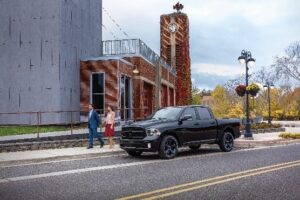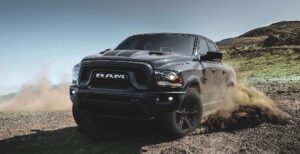 Finally, our 2023 lineup concludes with a bang: for its final year of production, we're bringing you the RAM 1500 DS Classic in two trims: SLT Black Appearance and Warlock. After a 10-year production run, this is your last chance to get your hands on one of the Classic, complete with AEC-exclusive LED headlights that have been expertly fitted to adhere to EU regulations for improved lighting output, enhanced safety, and a refreshed and modern style.  
Our 2023 RAM vehicles are already on their way to AEC's 155+ dealers located all around Europe, and these brand-new vehicles will be ready for you to test drive in dealerships as soon as early May 2023. Still not sure if a RAM is the right fit for you, or worried about gas prices and fuel efficiency? Discover why a RAM is popular throughout the world, and find out how a RAM 1500 is actually more fuel-efficient than a medium diesel car, thanks to our conversion of its engine to run on alternative fuels like LPG.