The UK is known for its quiet country lanes, its tight, cobblestone streets that curve through the green countryside. Along these roads, you might hear the bleating of sheep or the pitter-patter of rain on the roofs of the many small villages that pop up along the way. For the past six months, though, a new sound has been heard in the UK: the distinct purr of one of the world's most recognizable cars, the distinctly American, effortlessly cool muscle car – AEC's Dodge Charger Hellcat.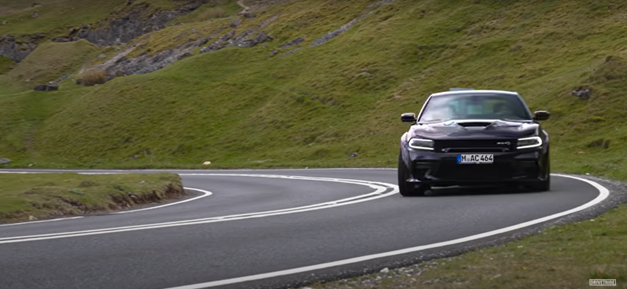 Earlier this year, we teamed up with DriveTribe, a media production team based in the UK that focuses on automobiles and is beloved by car enthusiasts worldwide. DriveTribe is led by the legendary stars of the British TV show Top Gear, Jeremy Clarkson, Richard Hammond, James May, and Andy Wilman, all of whom are big fans of the kind of cars you don't usually get across the pond. Connecting people with the cars they love, no matter where they are, is what we're passionate about at AEC, so we did just that – we provided the DriveTribe team with AEC's top-of-the-line Dodge Charger Hellcat Widebody for one year! 
For the past six months, the DriveTribe team has been test driving our Hellcat all around the UK, and even through the Channel Tunnel to France, showing that it is in fact possible (and really cool) to drive one of THE American classics in Britain and on the European continent. Along the way, they've documented their experiences with AEC's popular muscle car, giving their honest feedback on the vehicle and sharing their automobile expertise.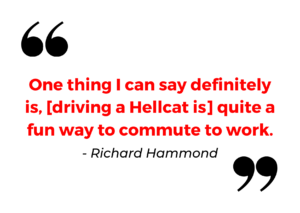 We of course love all the different videos showcasing our star vehicle – see all the videos below and follow the links to watch. 
This is our new 700+hp supercharged V8 daily! 
Richard Hammond commutes to work in our new 700hp Dodge Charger Hellcat! 
Richard Hammond brings an E46 BMW M3 to the Smallest Cog! Ft. @Mat Armstrong 
Richard Hammond welcomes the legendary Toyota Supra to The Smallest Cog! Ft. @Jimmy Broadbent 
James May ROASTS the DriveTribe Dodge Charger Hellcat! 
The Stig reveals what REALLY HAPPENED in the Top Gear 24-hour race | Le Mans road trip 
The guys at DriveTribe aren't done with AEC's Hellcat just yet, and we can't wait to see what they get up to with it next. Interested in joining the guys with your very own Dodge Charger Hellcat in the UK? Visit one of our UK dealers to get your hands on one today.