In our new blog series – #GrowingTogether – we explore the stories of our colleagues who have long been part of AEC's growth journey and have experienced its global expansion firsthand. They share their insights and experiences, starting from the time they joined the company, looking back at the challenges and highlights, through position changes and career learnings. Read on to learn more about Dan's career path at AEC.
How long have you been with AEC?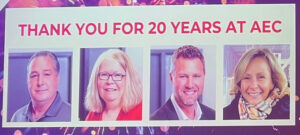 My start date was in April 2002. I celebrated my 20-year anniversary with AEC last year!
Where did you originally begin, and what is your position now?
My original position was a vehicle detailer, providing interior and exterior cleaning services to maintain and enhance the appearance of the vehicles, which I did for about 2 months before moving into a logistics role. At the time, the main thrust of our business was purchasing Canadian vehicles, converting the speedometer, cleaning the vehicle, and sending it to the US to be sold either direct to a dealer or at an auction. The company had been moving so many vehicles that they needed more people to help with the vehicle detailing. I did that for about 2 months before starting to work in the office helping with the transportation arrangements and border paperwork. That began my official move into a career in logistics.
My current position is Manager of North American Logistics. I have stayed in the logistics field for my entire tenure with AEC. I graduated with a diploma in Business Administration – Human Resource Management and immediately started working in a completely different field of work. Everything happens for a reason!
What do you look forward to most when you come to work each day?
The challenges that each day presents to me and the team. Every day is something different, and that isn't always a good thing, so finding solutions is key!  This is what I excel at, being presented with an issue and figuring out how to solve the problem as quickly and efficiently as possible. The feeling at the end of the day knowing that you were able to work through these issues and get past them is amazing.
Tell us about one specific highlight you had during your time so far with AEC, that truly stands out.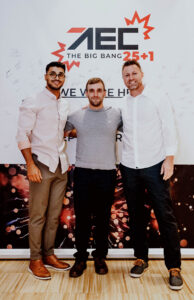 Outside of work it is the relationships that I have made that have continued past the end of the working day. I have worked with some of my colleagues for over 15 years and consider them friends. Within the office environment, it must be the amazing travel experiences that I have been on over my 20 years with AEC, such as a team trip to Austria and most recently to Spain for AEC's quarter of a century anniversary celebrations. These are places I probably would have never gone to in my personal life, and this is something that I will always appreciate. Finally, our move to the new facilities that we are currently working out of in St. Catharines. The space is perfect, and setup for future growth for years to come.
What are some things you look forward to learning in the coming months and years?
Currently I am working within two business areas where there is the potential for big things to happen. I am really excited about growing both areas and expanding our team to become a big component of the AEC overall business portfolio. Not many people know how diverse AEC is in terms of the different ventures that the company is running, I would like to change that in the months and years to come.
Why would you recommend others to join AEC?
There are many reasons to join AEC. This is a company that had a few employees working out of a basement in a house 26 years ago and has grown to over 200 employees spread out with multiple offices around the globe. That should tell you something about us right there. We are given all the tools available to succeed both personally and professionally. Given our ambitious goals that have been set for the future, someone looking to grow would be well served to begin or advance their career here.
AEC has grown a lot in 26 years, from a small office in Canada to an international player with multiple locations around the world. How has AEC changed and developed while you were working here?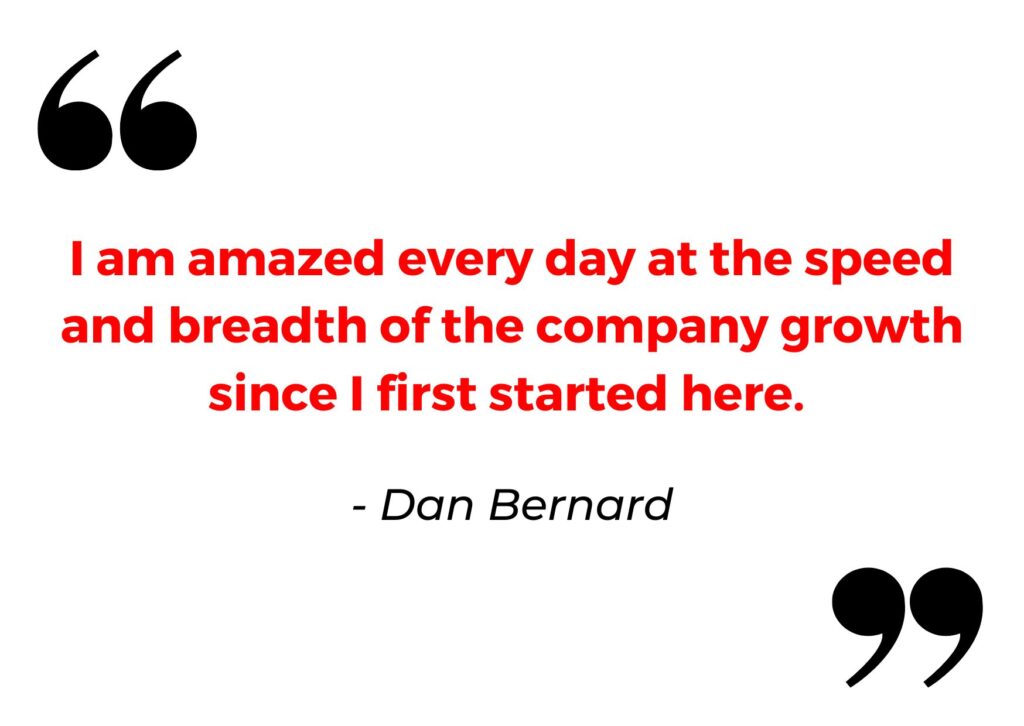 I still can't quite believe it when I think back to when I started and compare it to where we are today as a company. The most obvious change is just in the sheer number of employees that we now have working for the company; there has been an incredible growth in both personnel and number of offices and facilities around the world.
Secondly, the number of different departments and teams we have at AEC.  When I started, we didn't have an HR, Marketing, PR, or an IT department…  Everyone that worked at the time helped with all those aspects of the business or we contracted it out to a third party. Now we have professionals working in all aspects of the business which allows those people to be the absolute best at what they specialize in.
Finally, the different divisions we have here at the company now. We now handle our own homologations, have our own Parts & Accessories division, our Canadian and European sales divisions, and more… I am amazed every day at the speed and breadth of the company growth since I first started here.
What was the first car ever sold by AEC more than a quarter of a century ago? What exactly does a Logistics Specialist do at AEC? Find out more about AEC's growth journey and what we do in previous posts on the AEC Blog.