One of AEC's greatest strengths is our team, which is made up of people from different backgrounds with unique experiences, some who have been part of AEC for years and some who have joined more recently. Each of AEC's colleagues contributes to our company's culture, growth, and success in their own distinct way. Our team is a large part of who we are, so as we further develop and expand into new areas, we also want our team to advance and grow individually as well. By supporting our team's personal goals and encouraging their professional development, we believe that not only do certain individuals get stronger, but so does our organization as a whole.
Right now, we're gearing up for another exciting year and looking forward to the new possibilities that 2023 will bring, from further growth and expansion to new partnerships and business opportunities. To make sure we're on the right track and better suited to jump on all the opportunities coming our way, we recently made some big changes to our Sales and Operations structure here at AEC. As part of these changes, we were pleased to be able to promote two colleagues from within the company to spearhead our new structure: Francesco Galli as Senior Director Global Sales & Marketing and Mike Tsesmelis as Senior Director AEC Operations.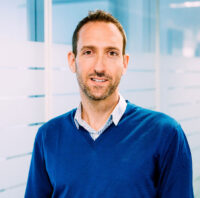 Francesco and Mike joined AEC within the past two years and have both made a huge impact since then. We're proud to have Francesco and Mike on AEC's team and happy to be able to support them in their careers as we grow #StrongerTogether.
Learn more about what their roles will entail in our latest press release.